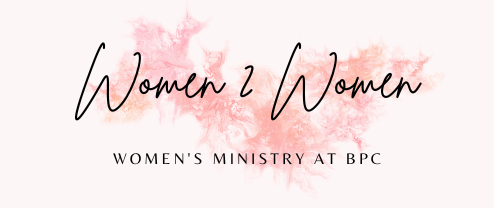 Serving at Church
Term 2, 2023.

Get to know the Women's Ministry Team
Term 1, 2023.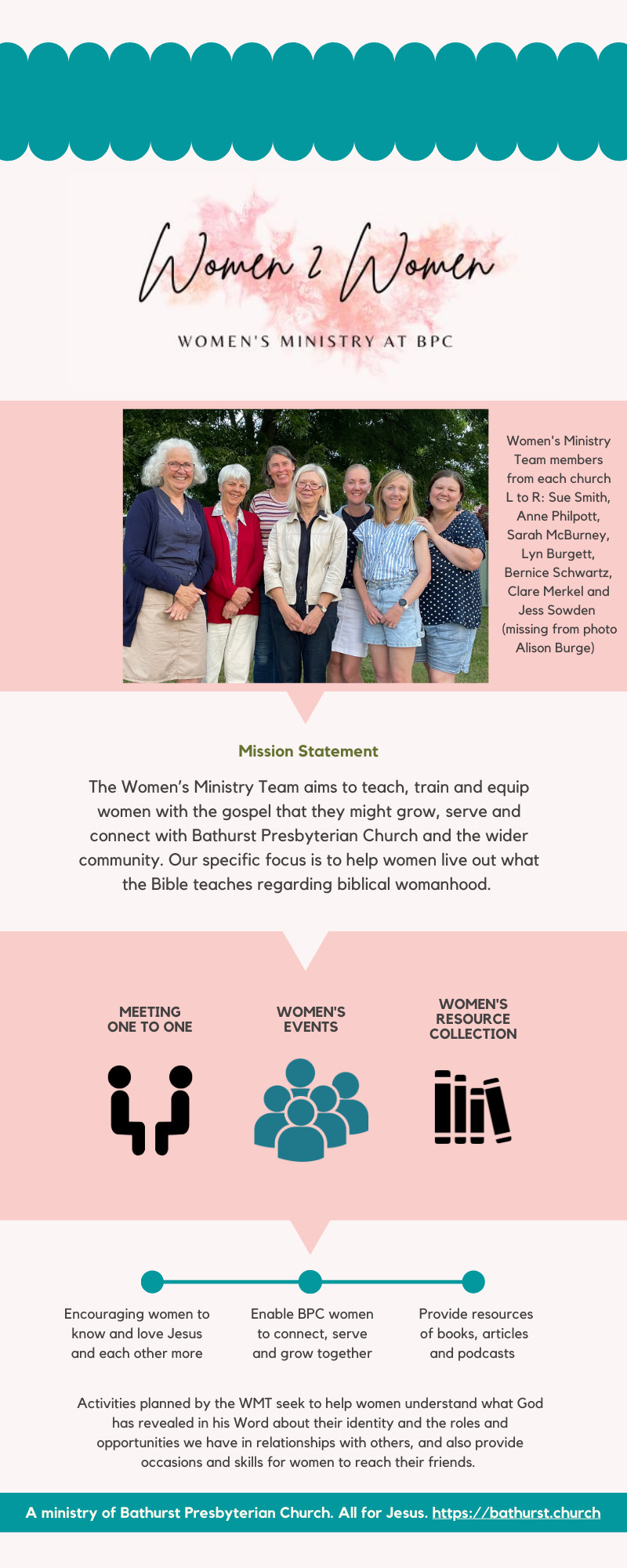 We All Need Walking Buddies
reflection by Jess S. Term 4, 2022.
I grew up with bedtime stories, and one of my favourites to be read was The Pilgrim's Progress by John Bunyan. While dangerous lions and murky swamps are perhaps not the best images to send a child off to sleep with, there were many great examples of courage, deliverance, friendship and truth that I could store in my memory for a later day. For those who have not read it, allow me to provide a far-too-brief summary: an everyday man called Christian goes on a journey from the City of Destruction (supposed to symbolise this world) to the Celestial City (heaven), being guided by his bible and avoiding any temptations that would lead him off the Narrow Path. His journey is hard and long and dangerous and he often goes astray, especially when he walks alone. In the story, Christian's journey is most secure when he is walking with fellow pilgrims, aptly named Faithful and Hopeful. By himself, Christian is easily persuaded to leave the narrow path, join in on the joys of this world, or even stop and sleep a while. But when he is in the company of a friend on the same journey things go differently: they encourage each other to remain focused, they remind each other of what they know to be true when faced with appealing alternatives, and they pull each other along until they finally reach their destination.
Some of us may already know what a difference fellow pilgrims like Faithful and Hopeful make on our journey to the Celestial City. But some of us may feel like we are journeying alone – sure there are other people on the same road, but we're hardly carpooling. This isolation can be accidental or habitual, but either way it makes a long and hard journey all the more difficult. Many of us felt that keenly during covid lockdowns – our bible reading decreased, our anxiety increased, we were just so tired of holding others together while struggling ourselves, and the narrow path never looked less appealing. That's why the Women's Ministry Team chose our focus for this year to be "Fostering Connections for Gospel Growth" – making and deepening relationships with fellow travellers so that we could walk together the road to knowing, loving and obeying Jesus all the more, with eternity with him as the goal. There is a vast chasm between sharing a friendly smile with someone we vaguely know and having safe and trustworthy walking buddies that we can rely on, but it is a chasm we need to cross if we are to journey with people well while we all take turns being the faster and slower walker.
I cannot imagine making it far on the path to the Celestial City without some faithful friends walking alongside me. They are the ones who give me courage when there are lions on the path, who pull me along when shiny distractions call my name, and who walk ever so slowly with me when I am burdened, so that I might limp but not stop. Like Faithful and Hopeful, these sisters show me Jesus and point me to Truth, that I might follow him faithfully in an ever-changing world. We want to be a church family full of such pilgrims so that no one walks alone, and the Women's Ministry Team is committed to helping our women be excellent walking buddies. So, watch this space in the new year as we provide opportunities and resources to teach, model, upskill and empower each other to live all for Jesus.